Adding a Rear Door to the trailer, and a drawer slider
How you ask?
By adding a new door, and a drawer slide 🙂
First, I had to order a door to be custom sized – I found a place online, and then waited like 6-8 weeks.  But I've got it, and now it's time to do something with it.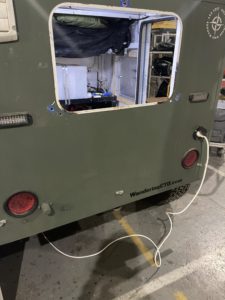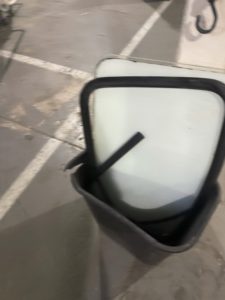 First things first:  Remove the rear window (easier than I expected, just a razor knife and 5 minutes)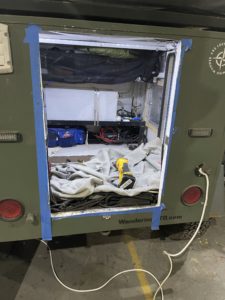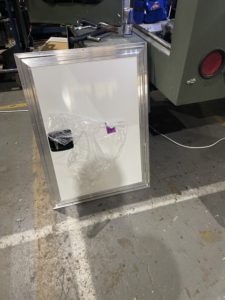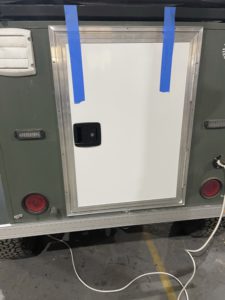 Ok: Then I grabbed a grinder and cutter wheel.. then test fit the new door.  WOOT it fits perfectly.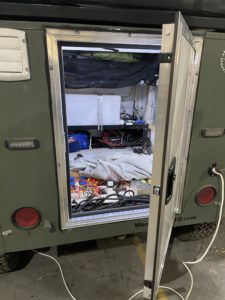 Once I got the door in, I realized the blinkers have to move.. of course, and I think I'm going to install one of the spare gas can holders next to door.  The HARDEST part is now done.. now the tedious part of redoing some of my wiring.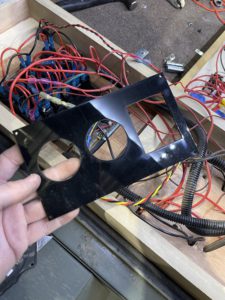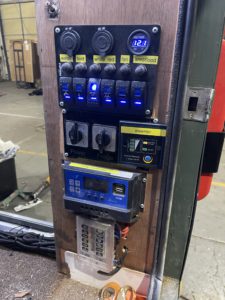 Since I have a laser cutter.. I made a new switch plate for the master power switches ,and the inverter remote.. then added some small wire jumps, and installed it.  Thank goodness it fit (Ok, I had to cut the damn plate a few times to get the holes right, and of course I broke one installing – but I'll skip over that part in pics )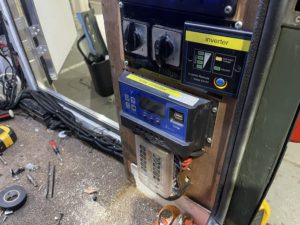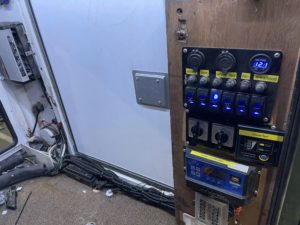 Then it was time to clean up the wiring harnesses… and re-install it all on the wall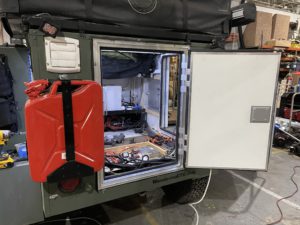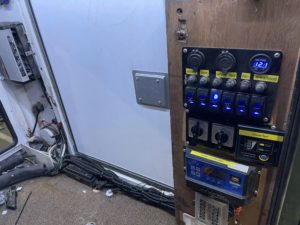 Finished inside and outside view at this point.. Looks great.. now to wait for my drawer slides to show up, and I can get the fridge re-installed with them.. I'll make another post when I get to that (likely the week after xmas)