Dirty Turtle Offroad Park 2020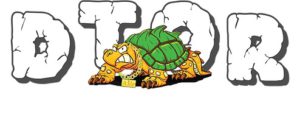 https://www.dirtyturtleoffroad.com/
Just wanted a day trip away
Over all it was a good time but the trip got cut short due to incoming rain. Normally we ride regardless of the type of weather, a little rain never hurt anyone. For this trip the group consisted of only two rigs, my Jeep and their side by side. DTOR gets notoriously slick once it rains so we opted to go play Escape Rooms for the rest of the day.
What is this place known for?
Dirty Turtle Offroad PARK is 286 acres of prime offroading land located in Bedford, KY. DTOR is open to anything offroad.  Jeeps, Buggy, SxS, RZR, ATV, etc.  Our trail system offers a wide array of trails to accommodate everyone. Whether you are new to offroading or have been wheelin' for years, you will find most everything you are looking for in a full day of trailriding at DTOR.
Some of our pics from the Trip
So what did we learn this trip?
I need to fix my control arms.. the damn thing was sitting sideways.
Make sure your rig is level after putting a new lift on it.
We like escape rooms too.
Things we wanted to keep for posterity
Images, links, snippets, etc
Words of Wisdom
Let's just call this section: Advice
If this park was Super Wet, it would be a muddy mess.